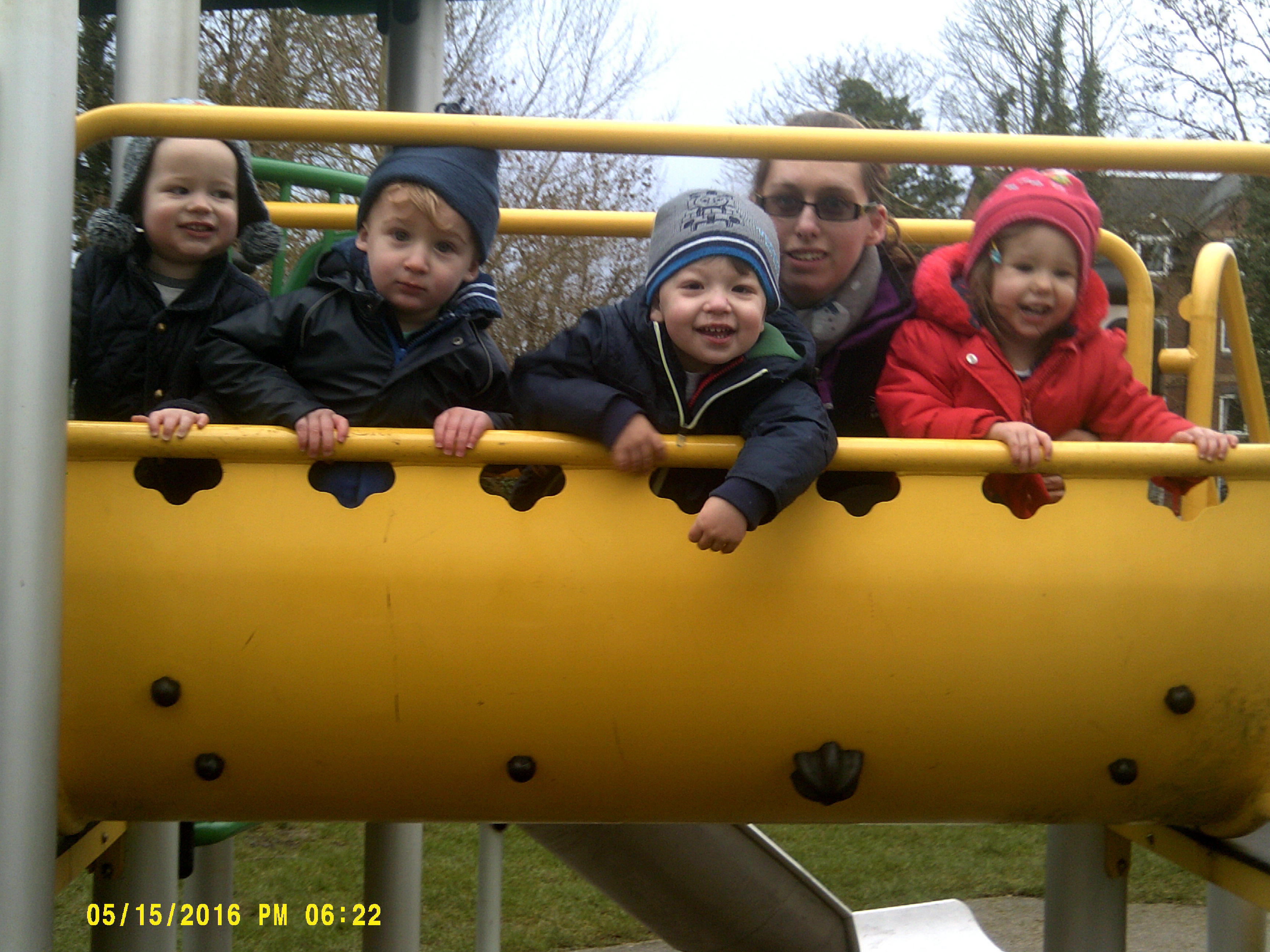 It may be cold, wet and windy but this did not deter the youngest children in the nursery from visiting the park.
They wrapped up warmly and set off in the pushchairs, just in case they got tired later. A great time was had by adults and children alike as they explored the park and all of the equipment on offer.
After an hour they returned to nursery quite tired but very hungry as they demolished their dinner very quickly.