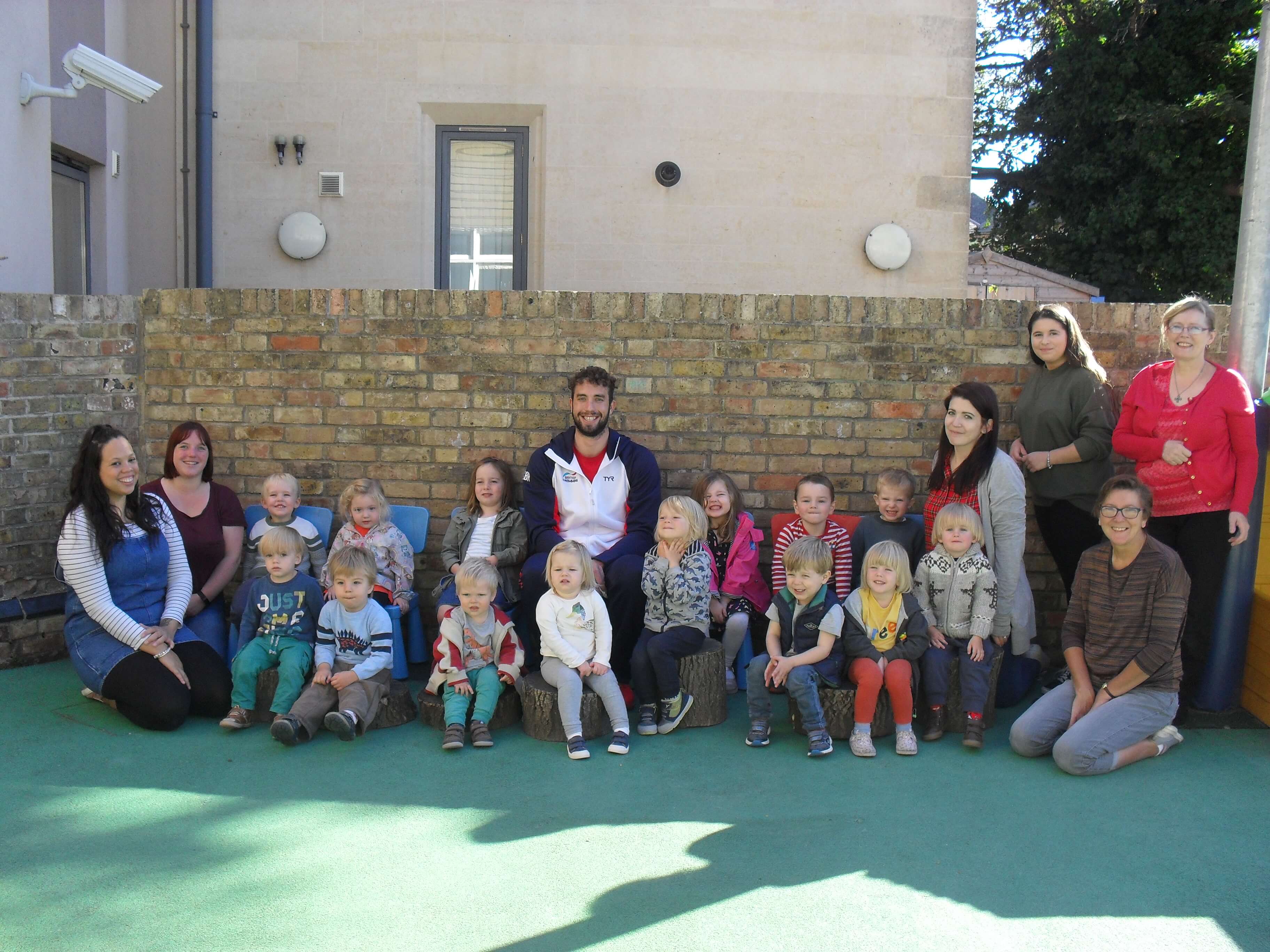 We were very lucky to get a visit from Calum Jarvis, a bronze medallist for swimming at the Commonwealth Games, as well as the winner of many other medals. Calum is working hard towards being able to compete in the next Olympics.
On the run up to his visit the children did lots of sponsored activities to raise money for Inspired Through Sport, who are dedicated to supporting British Athletes and inspiring the next generation of sporting heroes. They support athletes by providing funding and specialist services, raising awareness by organising athletes to visits schools.
During his visit he spoke to the children about the importance of good nutrition, he loves strawberries, roasted carrots and parsnips!!! but perhaps not on the same plate.
We started off with a bit of maths and compared how tall Calum was to Catherine our Deputy Manager and the children felt Calum was just a little taller!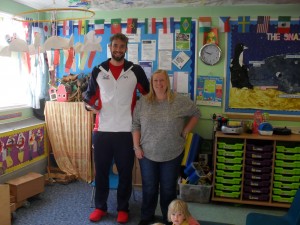 Calum allowed the children to not only see his medals but feel how heavy they were and all the decorations on them. Some children were reluctant to give them back! They also got to try on his swimming hat and goggles as well as comparing his swimming costume to the ones the children wear.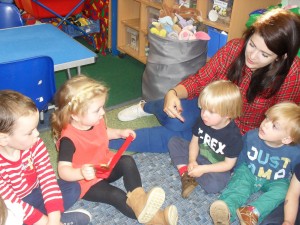 Calum then went outside with the children and taught them some new exercises and games which the children thoroughly loved and became quite competitive. Calum explained to the children how hard he has to train.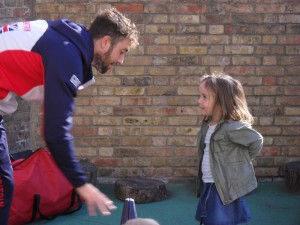 The children and staff had a brilliant morning, Calum you were great, thank you for coming and sharing the day with us. We will hopefully be cheering you on at the next Olympics. Good luck.