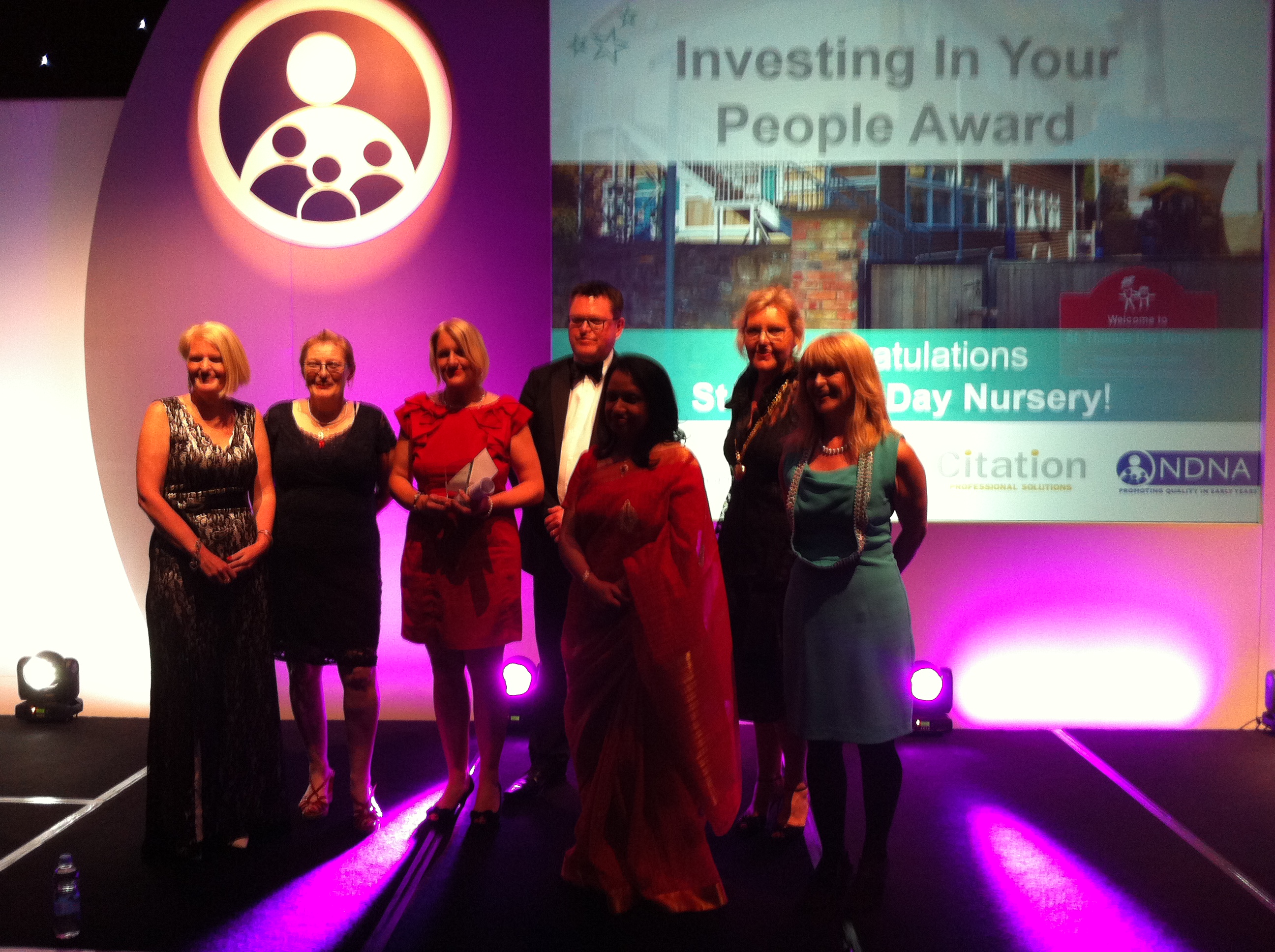 On Thursday 11th June Trudy, Caryn and myself travelled to Coventry to the Ricoh Arena for the National Day Nurseries Association (NDNA) Award Ceremony.
We were nominated for two awards and we were chosen to win the Investing in Your People Award. It was a glittering occasion that we had to dress up for, with a champagne reception and 3 course dinner. In charge of presenting the award was 80's pop star Toyah Wilcox, who explained that she had a very difficult start in life but by having a Can Do attitude she was able to achieve her dreams.
When announcing us as winners she read the information the judges had put together to describe us:
This charity run by a management committee of parents and all staff are trained to level 3 or above. Three apprentices in the last 2 years have become full members of staff. Employees are encouraged and willing to attend external training and senior team members – with as many as 23 years service – mentor the less experienced.
Good pay rates, generous pension, holiday entitlement and sick pay all help to retain staff and the majority have clocked up more than 6 years service. Maternity returners are offered flexible terms and extra support and the setting is hoping to expand and offer term time only working. In addition judges were impressed with parental engagement, Mums and Dads are not just involved in their own child's development but in social evens and fundraising.
We felt very proud to receive our award and also a cheque for £250 to spend on resources for the children. The award is on top of the children's draws in the downstairs room, we will frame the certificate as well.